Many large non-life insurance companies plan to increase the contribution bancassurance makes to their total premium revenue this year.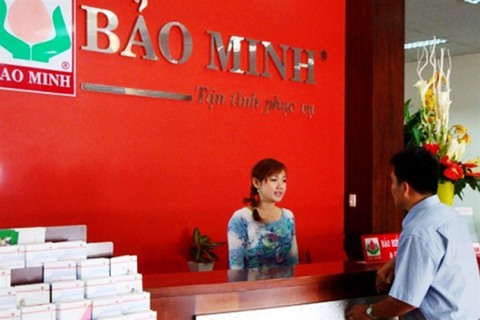 BMI expects premium revenue from bancassurance to account for 35 per cent of its total premium revenue in 2018. — Photo BMI
According to a report released recently by Bao Viet Securities Company (BVSC), insurers Bao Minh Insurance Corporation (BMI), BIDV Insurance Corporation (BIC), Post Insurance Corporation (PTI) and Petrolimex Insurance Company (PGI) all expect to increase their premium incomes through bancassurance.
After recording 15 per cent growth rate in the first half of this year, BMI expects to further boost its premium income from the bancassuarance channel in the second half of the year, targeting it to account for about 35 per cent of its total premium revenue.
In the first half of the year, BMI posted post-tax profits of VND133.8 billion (US$5.69 million), rising by 47 per cent year-on-year and meeting 78 per cent of its annual target.
BIC also plans to increase its proportion of premium income through the bancassurance channel to some 20 per cent from the current 15 per cent.
With the signing of exclusive distribution contracts with Bank for Investment and Development of Vietnam (BIDV) for 20 years (starting from 2015), BVSC believes that the potential growth of BIC through bancassurance is large as BIDV currently has about seven million individual customers and 150,000 corporate customers while the bancassurance fee of BIC is only about VND200 billion per year, equivalent to a premium per customer of only VND29,000.
BIC's bancassurance channel is very efficient, BVSC noted, adding that BIC's growth would improve significantly when it increases the proportion of its premium revenue from the bancassurance channel.
At PTI, premium revenue from bancassurance currently accounts for 20 per cent of its total premium income. With co-operation deals signed with eight banks, the insurer also expects to increase the premiums from the channel so that its total premiums can reach VND3.8-3.9 trillion, 10 per cent higher than the insurer's target for 2018.
Another insurer PGI is also expected to increase the proportion of premiums from the bancassurance channel to 10 per cent from the current 5 per cent. — VNS