Vietnam has expanded the exchange of electronic certificate of origin (e-C/O) to aid trade activities.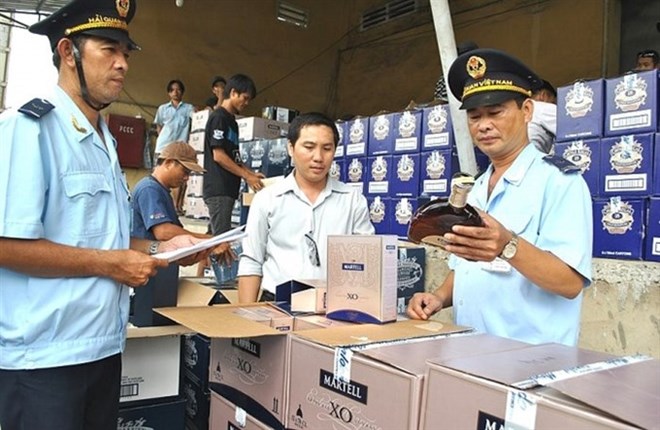 Vietnam has expanded the exchange of electronic certificate of origin (e-C/O) to aid trade activities. (Photo: baocongthuong.vn)
Vietnam joined the ASEAN Single Window (ASW) and exchanged the e-C/O Form D on January 1 this year. According to the General Department of Vietnam Customs, by the end of June, the country sent 15,536 e-C/O Form Ds to ASEAN countries, and also received 30,670 e-C/O Form Ds from those countries.
Soon, the Ministry of Industry and Trade will verify more than 100,000 e-C/O form Ds per year to implement customs clearance at the ASEAN markets. Exchanging e-C/O Form D has increased favourable condition for trade activities and saved time and cost for enterprises carrying out import-export and preferential tax procedures.
The businesses have saved at least seven hours when preparing e-C/Os compared to preparing C/Os on paper. With current import and export activities, businesses can save about 3.7 million USD a year, reported baocongthuong.com.vn.
Exchange of e-C/O has also shortened customs clearance time, reducing storage costs for Vietnamese goods in the importing country.
The exchange has also helped State agencies improve management of C/O because e-C/O Form D information is highly authentic. That has promoted administrative reform and has enhanced national competitiveness and facilitated trade.
However, during inspection and supervision of exchange of e-C/O, local customs authorities have detected there is fraud in import and export goods origin, including false declaration of criteria and forged signatures in some e-C/Os, according to Dinh Nhat Kha, deputy head of the Management and Supervision Department under the General Department of Vietnam Customs.
Therefore, the Ministry of Finance issued a circular regulating the verification of origin for import and export goods to stop enterprises' fraudulent activities.
Accordingly, when exporting, enterprises do not have to submit the C/O of goods in paper but must clearly declare the origin information on the e-customs declaration.
For imported goods, importing enterprises have to submit certificate of origin under forms issued by the customs agencies to enjoy special tax preferences.
Vietnam has exchanged e-C/O form D with Singapore, Indonesia, Malaysia, and Thailand and is cooperating with Brunei, Cambodia and the Philippines to connect soon.
The nation has worked with Thailand, Indonesia, and Malaysia to exchange pilot ASEAN customs declaration as well as has negotiated with non-ASEAN partners such as the Republic of Korea and the Eurasian Economic Union to exchange e-C/O forms.-VNS